Introducing the alternative for drummers.
SONORLITE is a completely new concept in making drums. It has been developed in response to drummers who are not only seeking an instrument with the highest quality sound, but also require a light, rigid, compact shell design.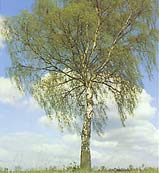 Nature gives us Scandinavian Birch and SONORLITE drums
In the construction of SONORLITE we have strived to meet the most demanding sound requirements. The same high manufacturing standards that we use in our full SONOR product range, have naturally been applied to SONORLITE. Nothing has been compromised. We have given painstaking attention to even the smallest detail. After all SONORLITE is more than just another important innovation; it is the alternative for the discerning drummer.
The shell with a difference.
SONORLITE features a new generation of drum shells, made from selected Scandinavian Birch.
It may be an unknown wood for making drums, but for quite some time now it has been used in aircraft production, mainly because it combines a high level of stability with very little actual weight. After exhaustive research and development it is only now, our designers can offer a full 9-ply shell condensed to an incredible thickness of only 6 mm, that is almost 50% lighter than our normal drum shell. Of course it requires no extra reinforcing hoops or shell supporters.
A new, unique drum sound.
SONORLITE is the alternative sound. Its light. but rigid construction gives the shell its own resonant qualities. This forms the basis of a characteristic sound, producing a variety of warm, rich tones. To obtain a perfectly balanced sound volume, required custom made shell sizes to match it.
Quality you can see and hear.
SONORLITE drums we decided must have the best natural wood finish inside and outside, that combined with Scandinavian Birch would blend harmoniously to create a new, unique sound Two wood finishes won top place: Natural Birch and Genuine Rosewood. We even designed a brand new type of matching wood rim for the series giving a distinctive appearance to SONORLITE drums.
Individual selection for the drummer.
SONORLITE offers the drummer a full range of various drum sizes. Combined with a choice of hardware from the PHONIC PLUS and SIGNATURE SERIES every drummer can select his own individual customized set-up.