NAMM 2011
We attended the Winter NAMM show in Anaheim yet again and came away refreshed and excited with the new gear we'd seen.
Sonor outdid themselves this year, I believe, with the revamped Force line and the addition of the upper-midline ASCENT and BEECH INFINITE series.
ASCENT
BEECH! BEECH! BEECH! The Ascent series has thick 7 and 9 ply BEECH shells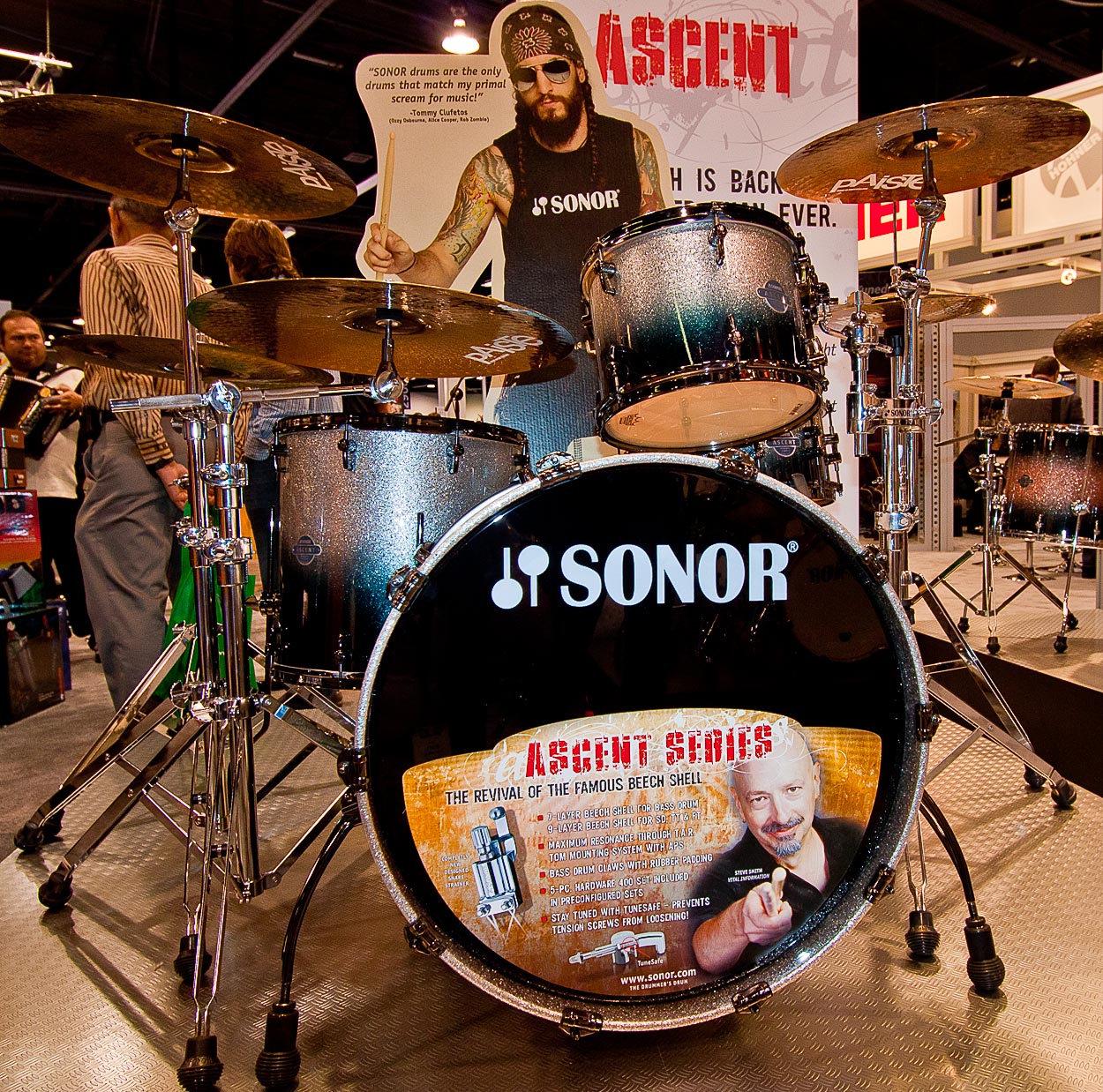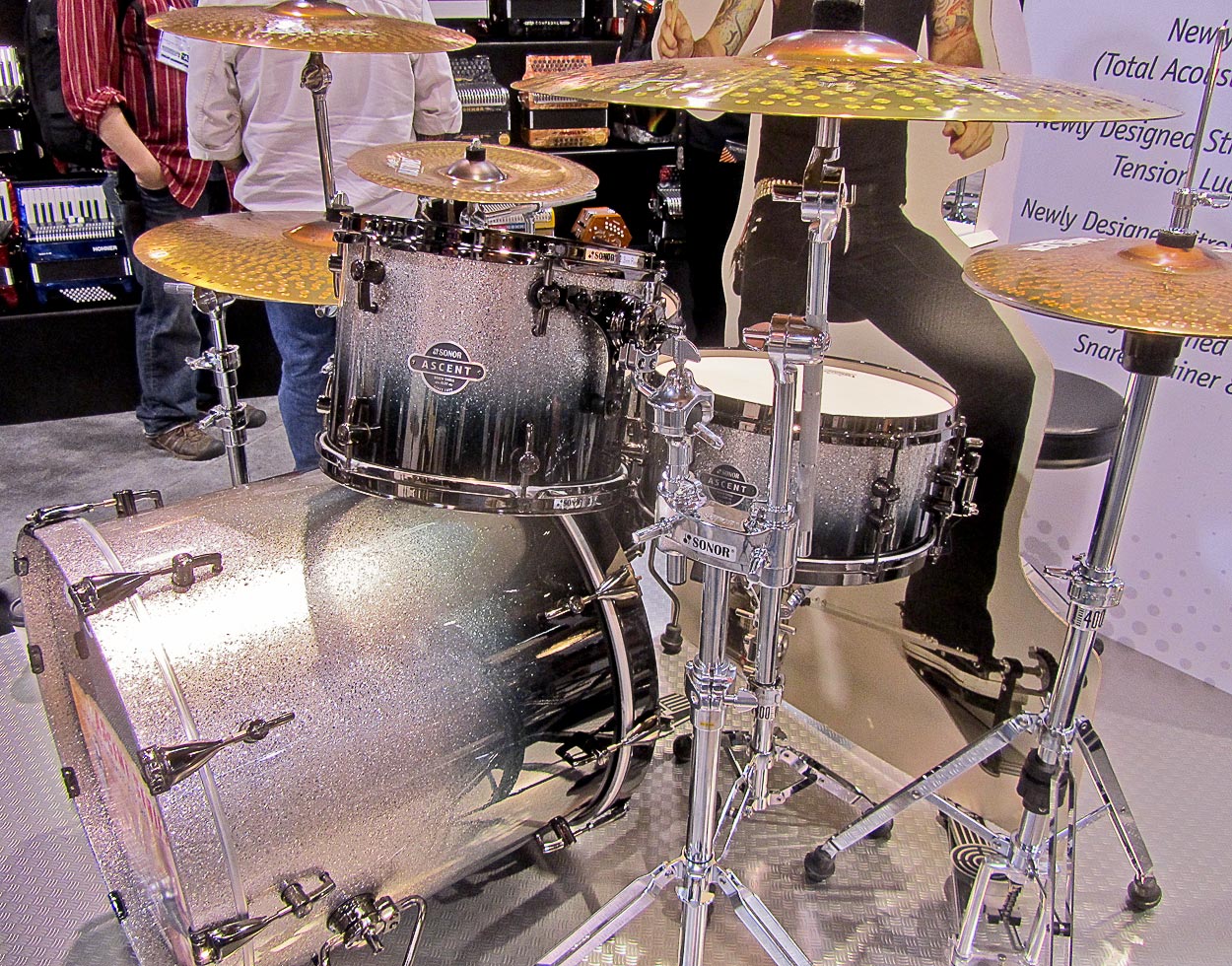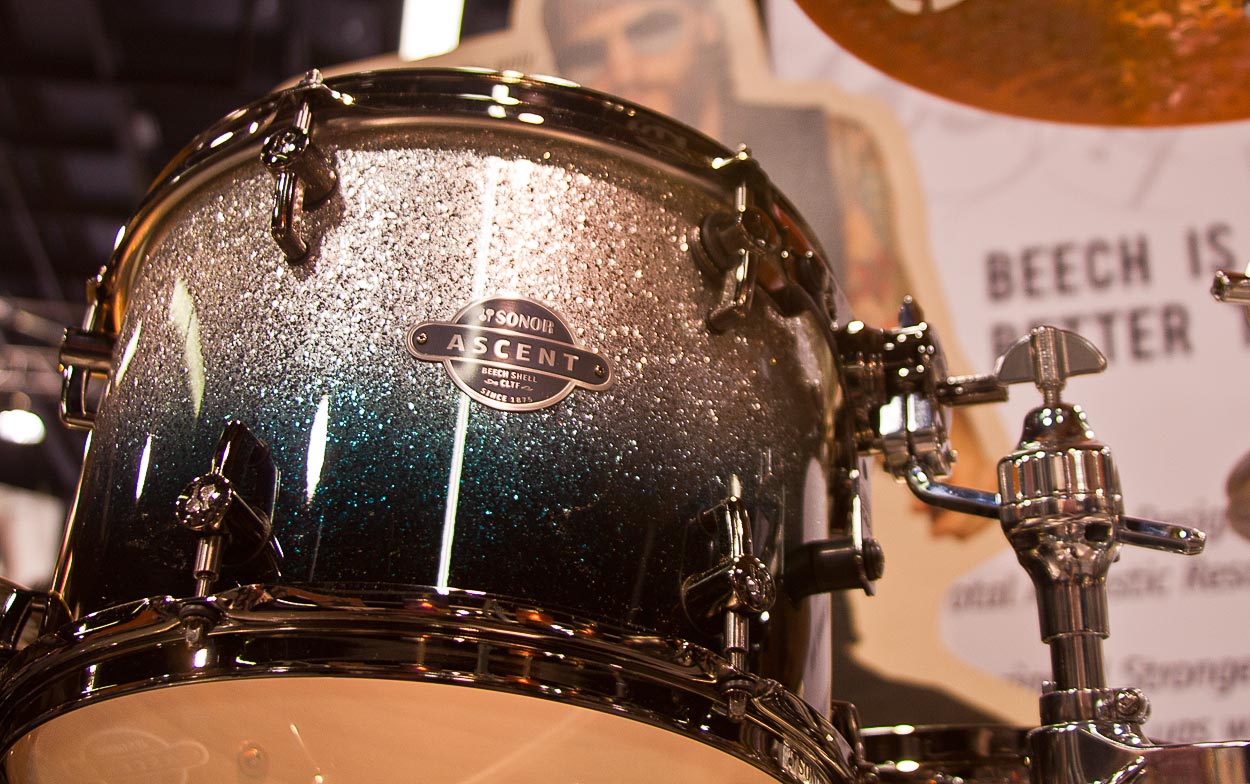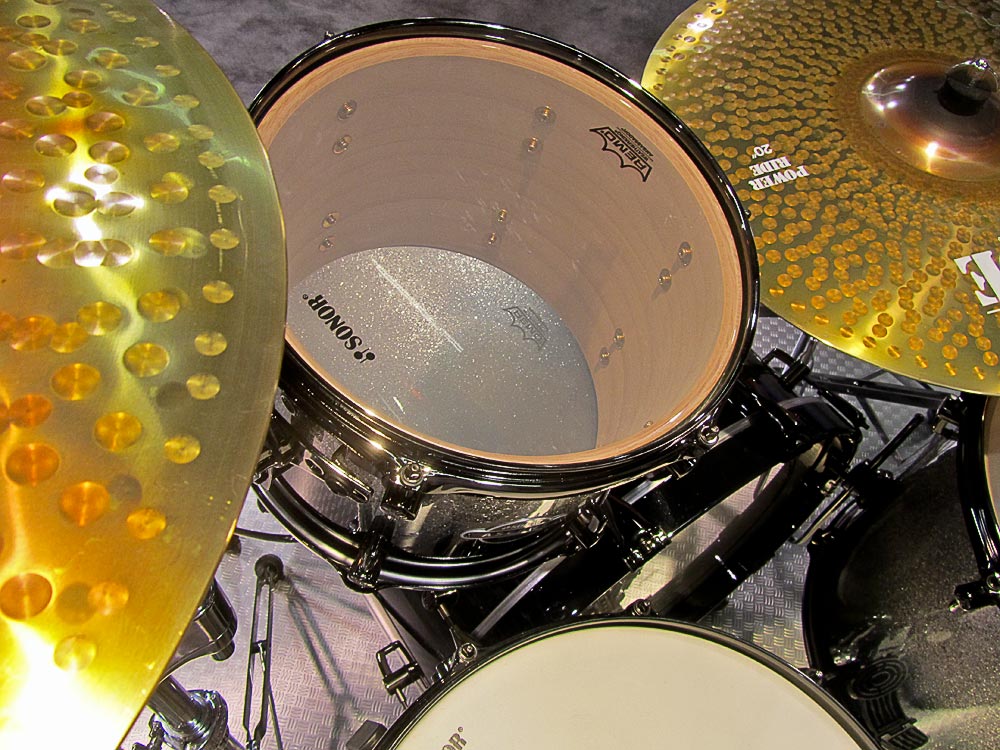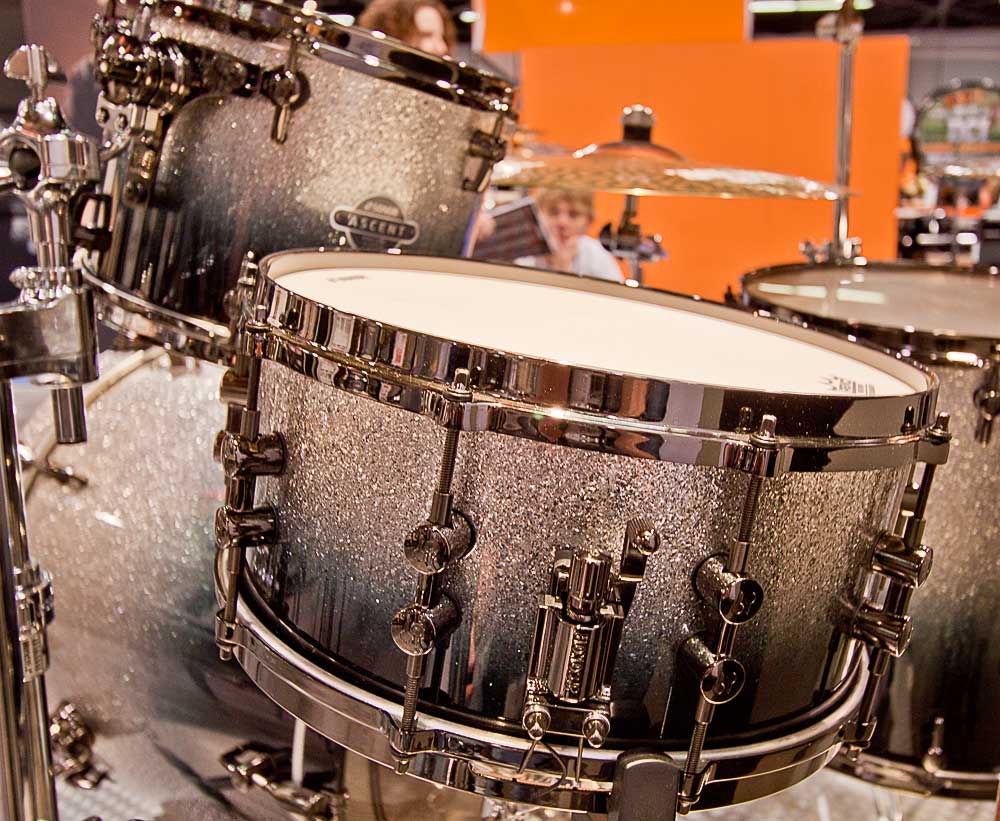 SELECT FORCE
The Force 3007 moniker has been discontinued in favor of "Select Force" 100% Canadain Maple shells, shallow shell depths,
attractive new finishes and redesigned lugs.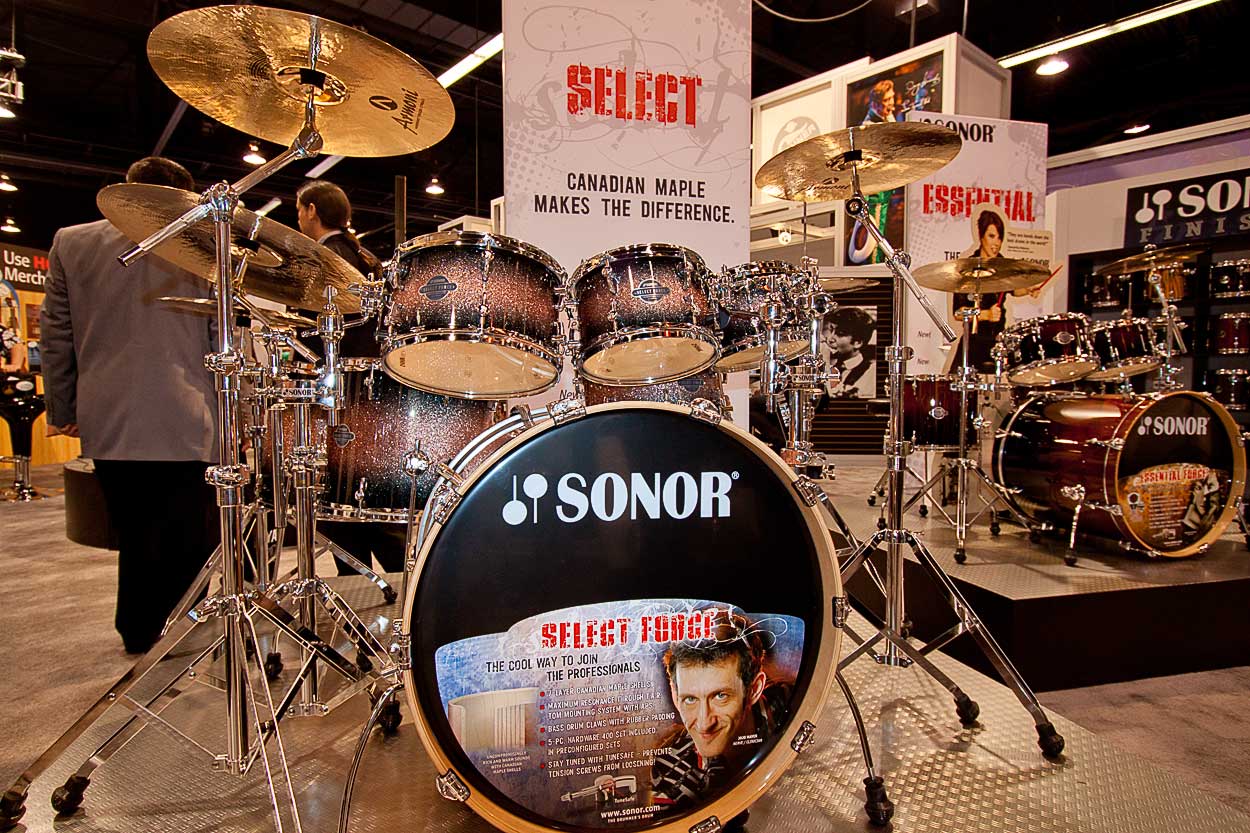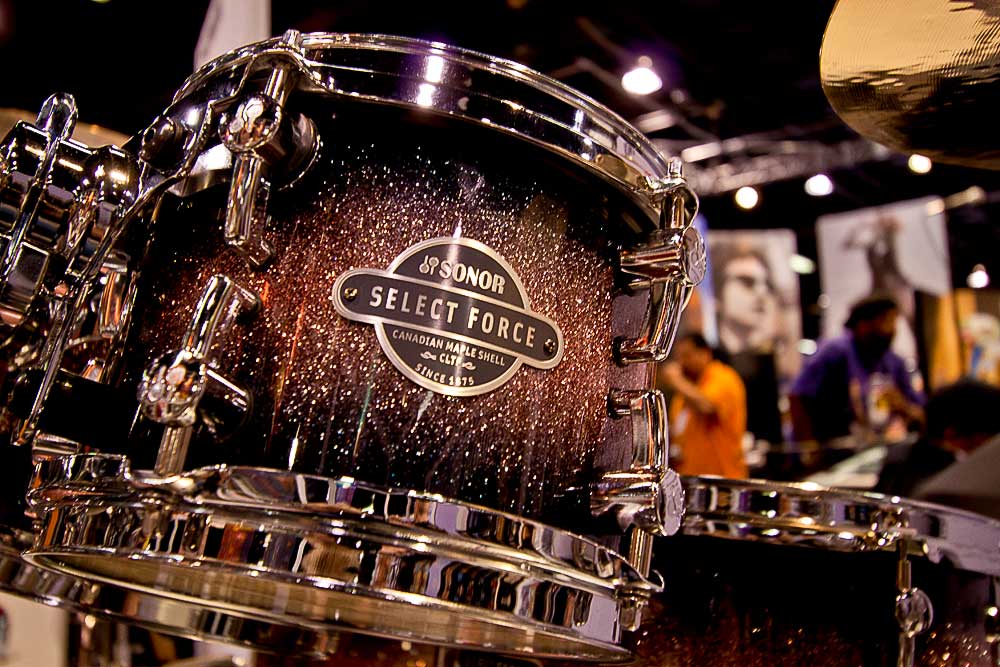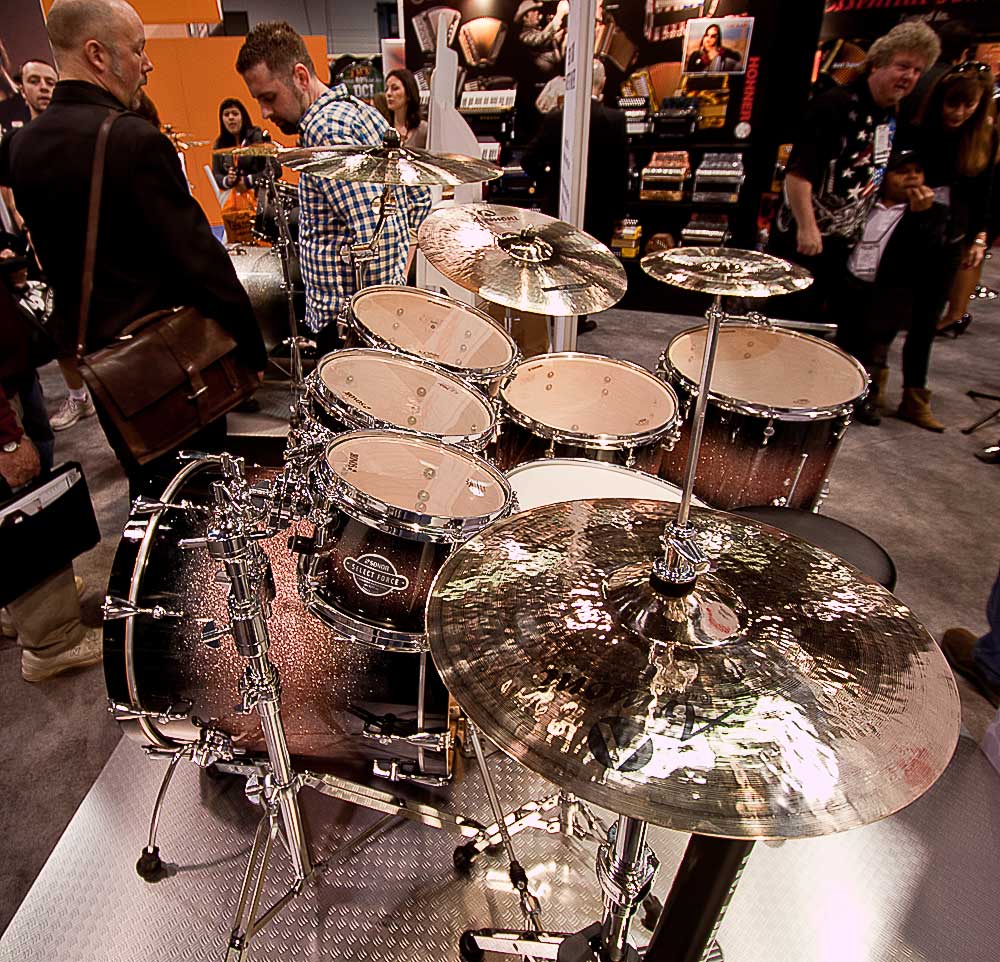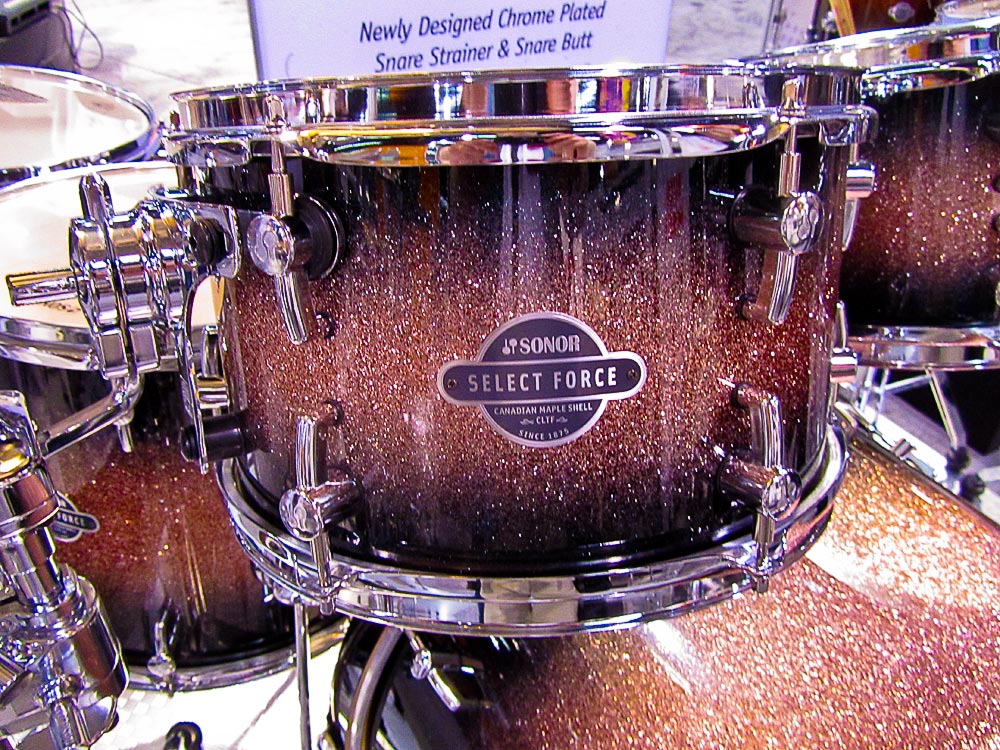 BEECH INFINITE
German Made beech kit in traditional tom sizes and an interesting "soft touch" paint. It looks good and I think will be quite durable for gigging.
The kit sounded like a million Euros when Chris Coleman played it...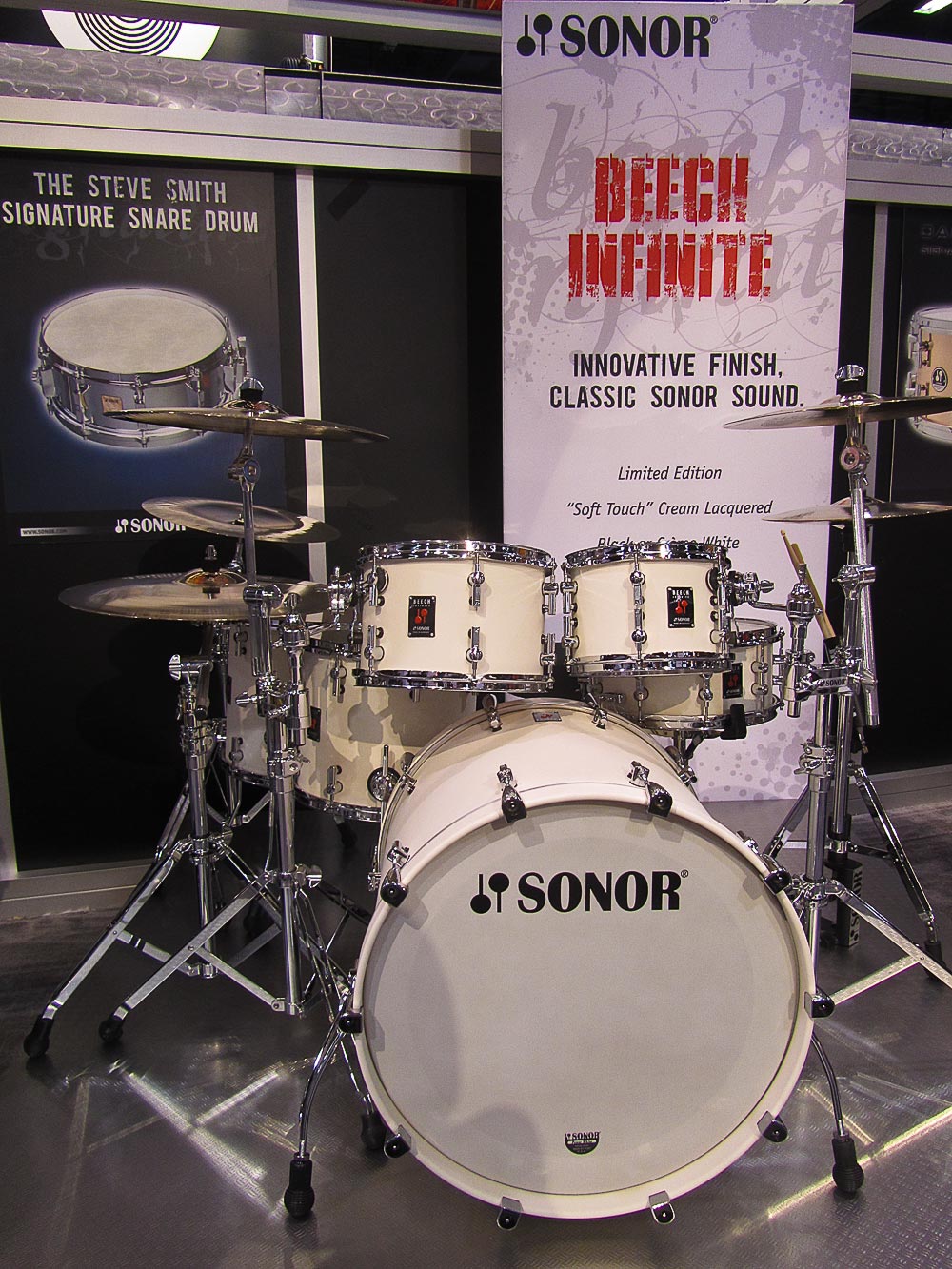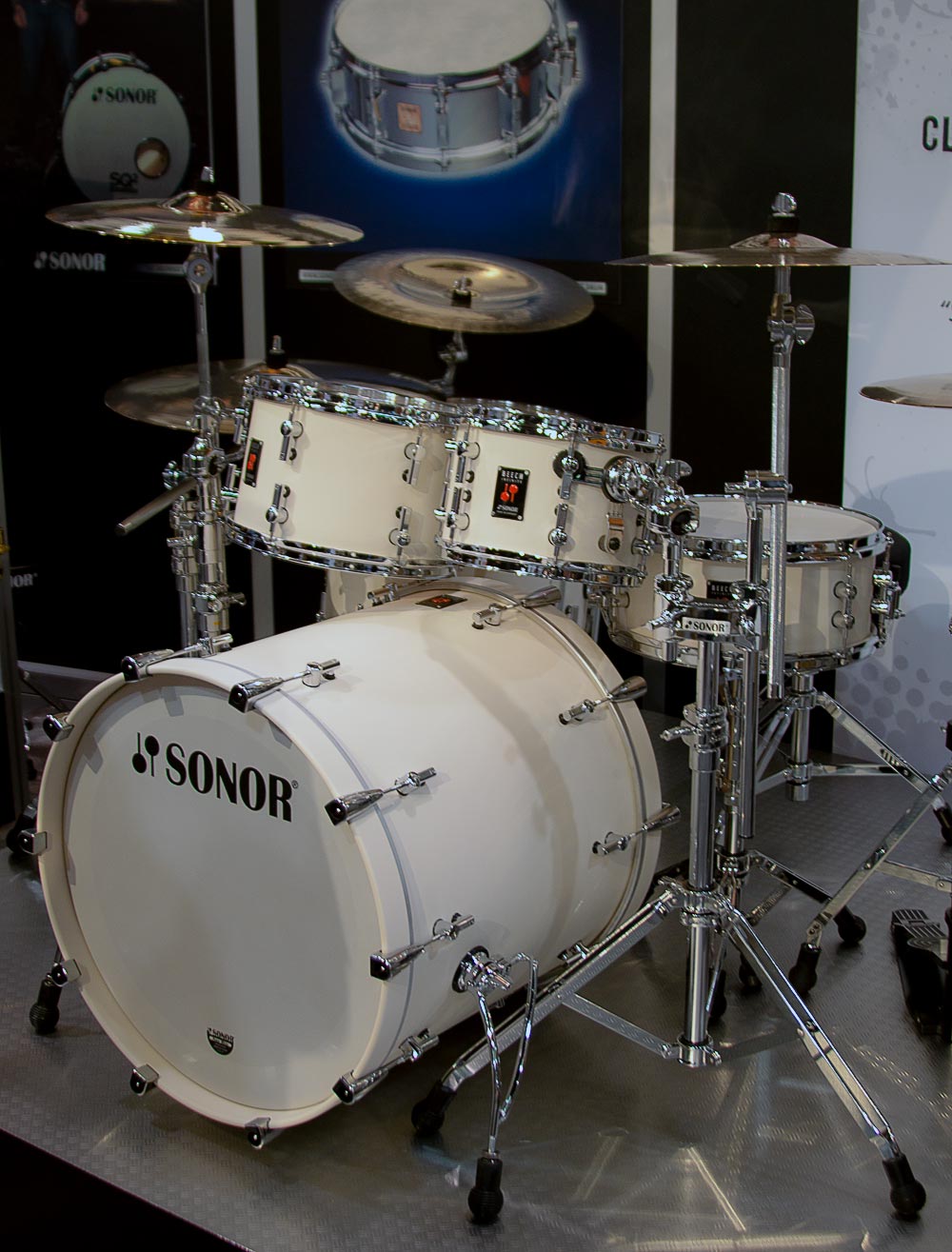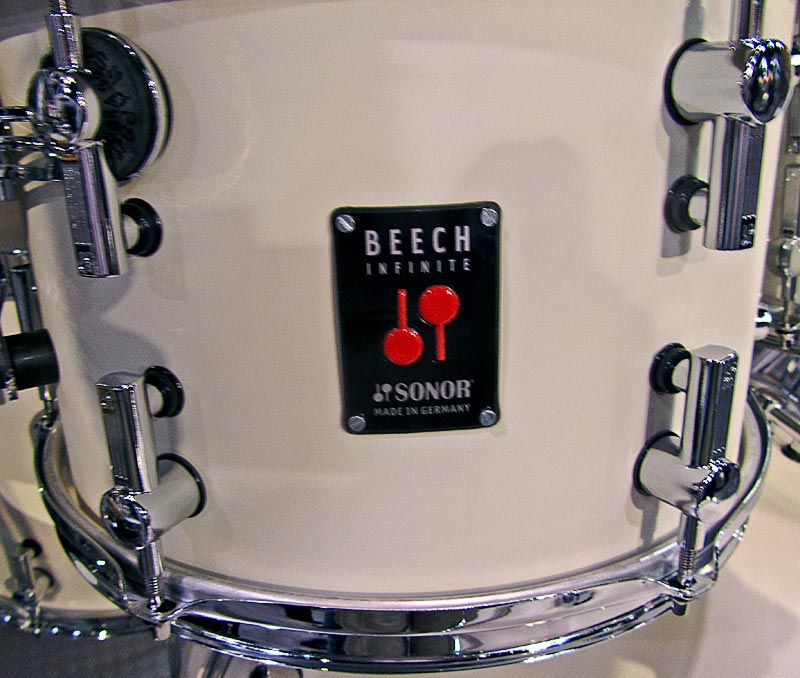 ESSENTIAL FORCE
The Force 2007 series has been supplanted by the "ESSENTIAL FORCE" with 100% Birch shells, the new hardware and gloss finishes.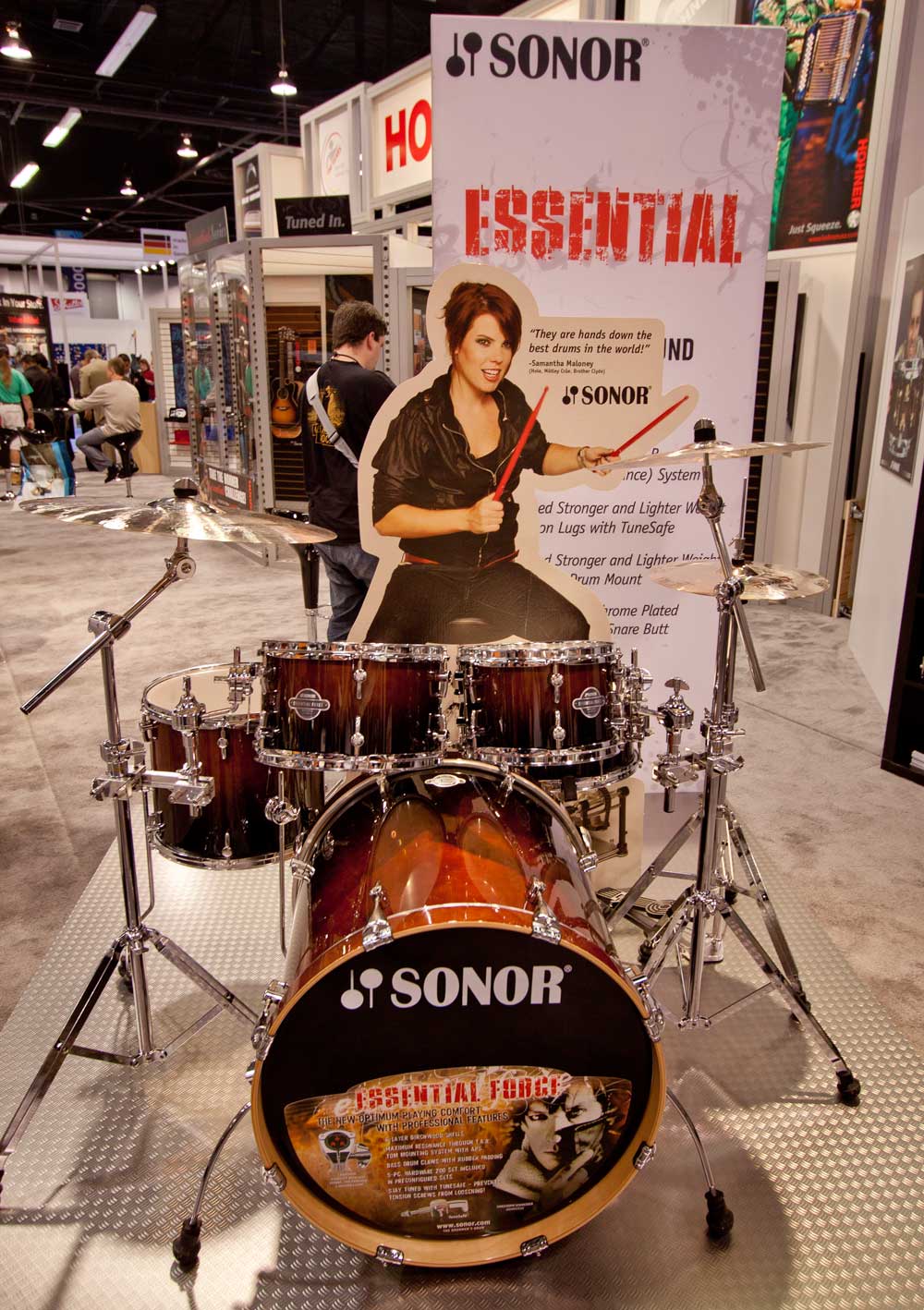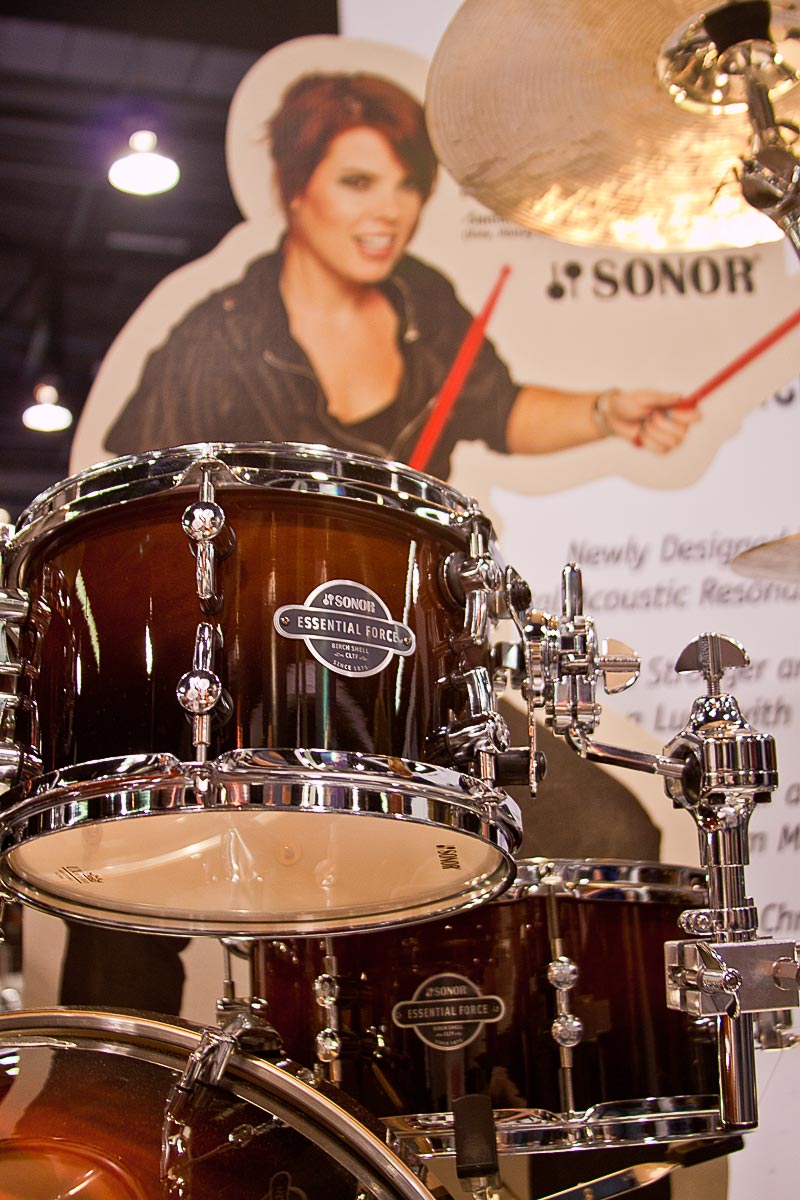 SMART FORCE
Continuing with the revamp of product lines is the "SMART FORCE" which replaces the Force 1007 and "SMART FORCE XTEND" edges out the 507.
The Smart Force Xtend is pictured below.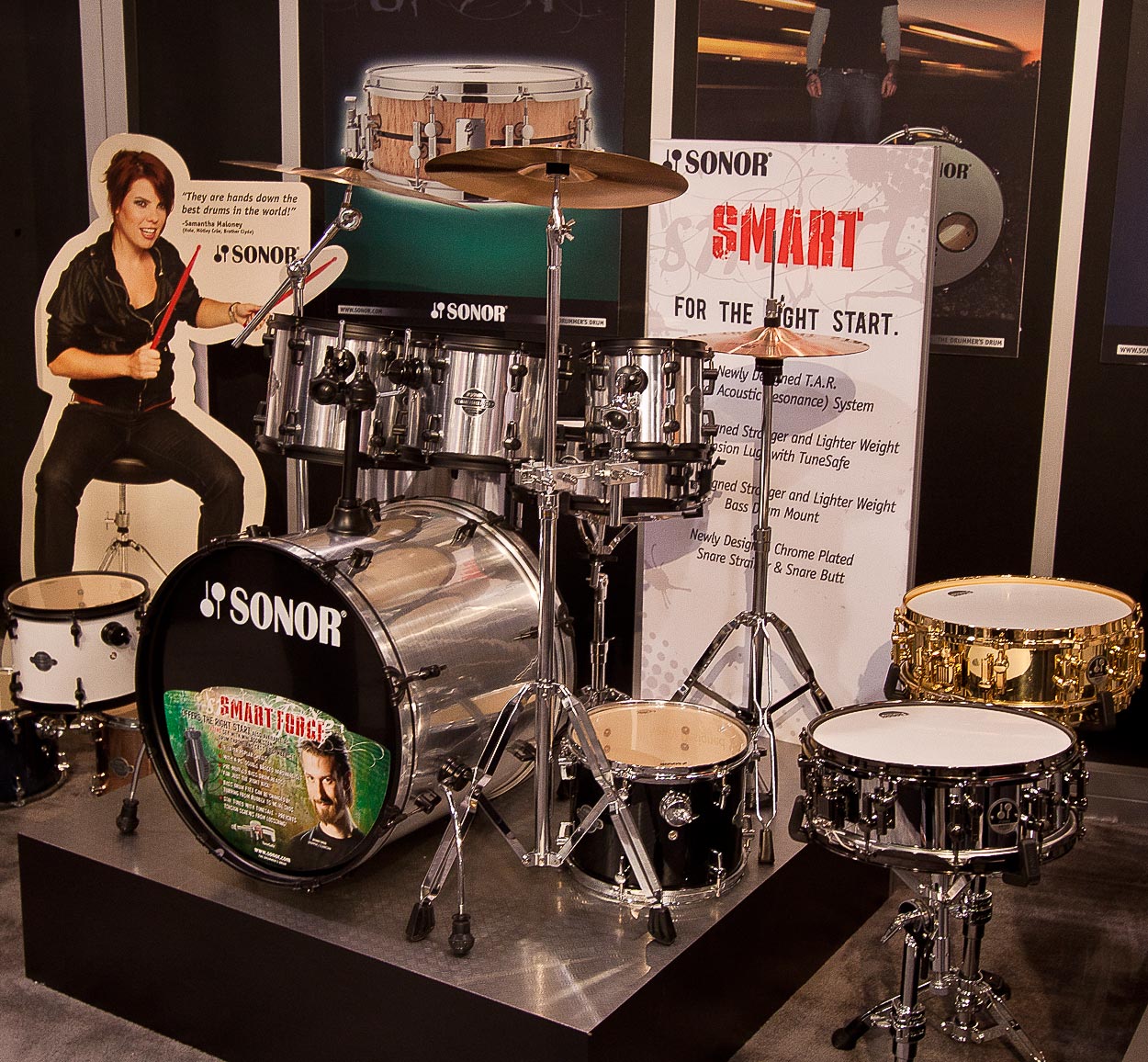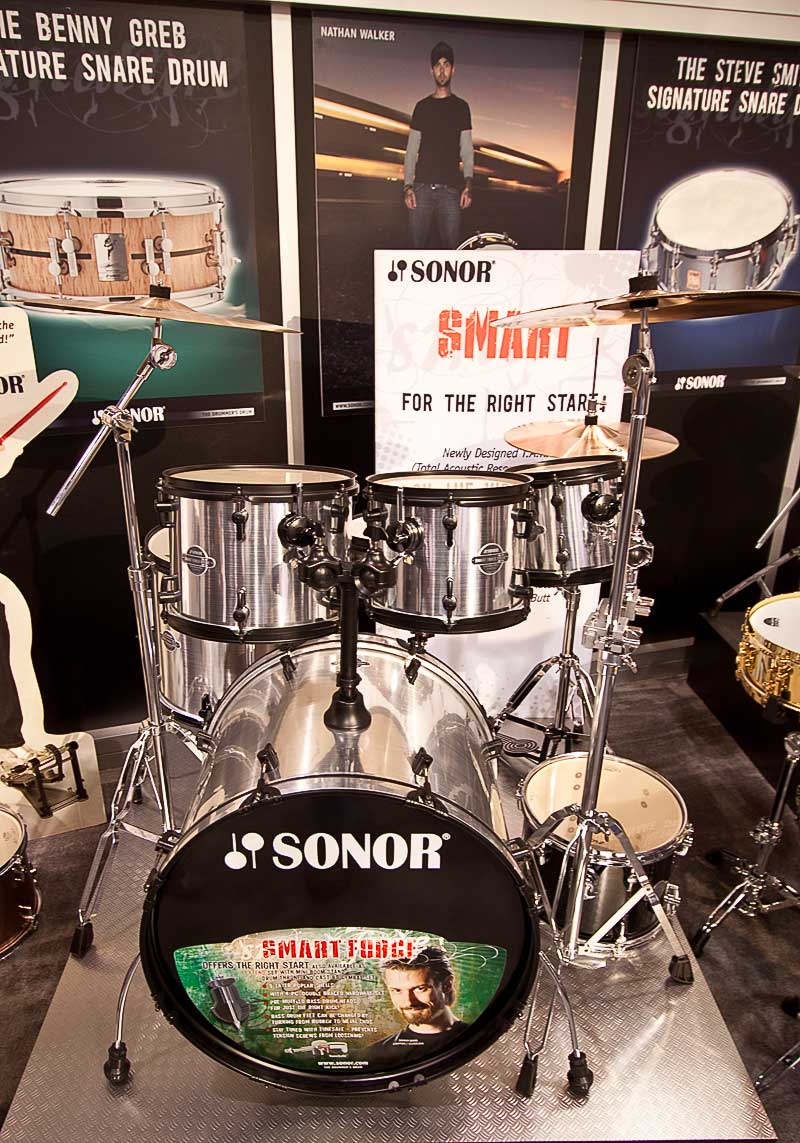 DELITE
This year's display included a cute little walnut roots Delite Bop Kit.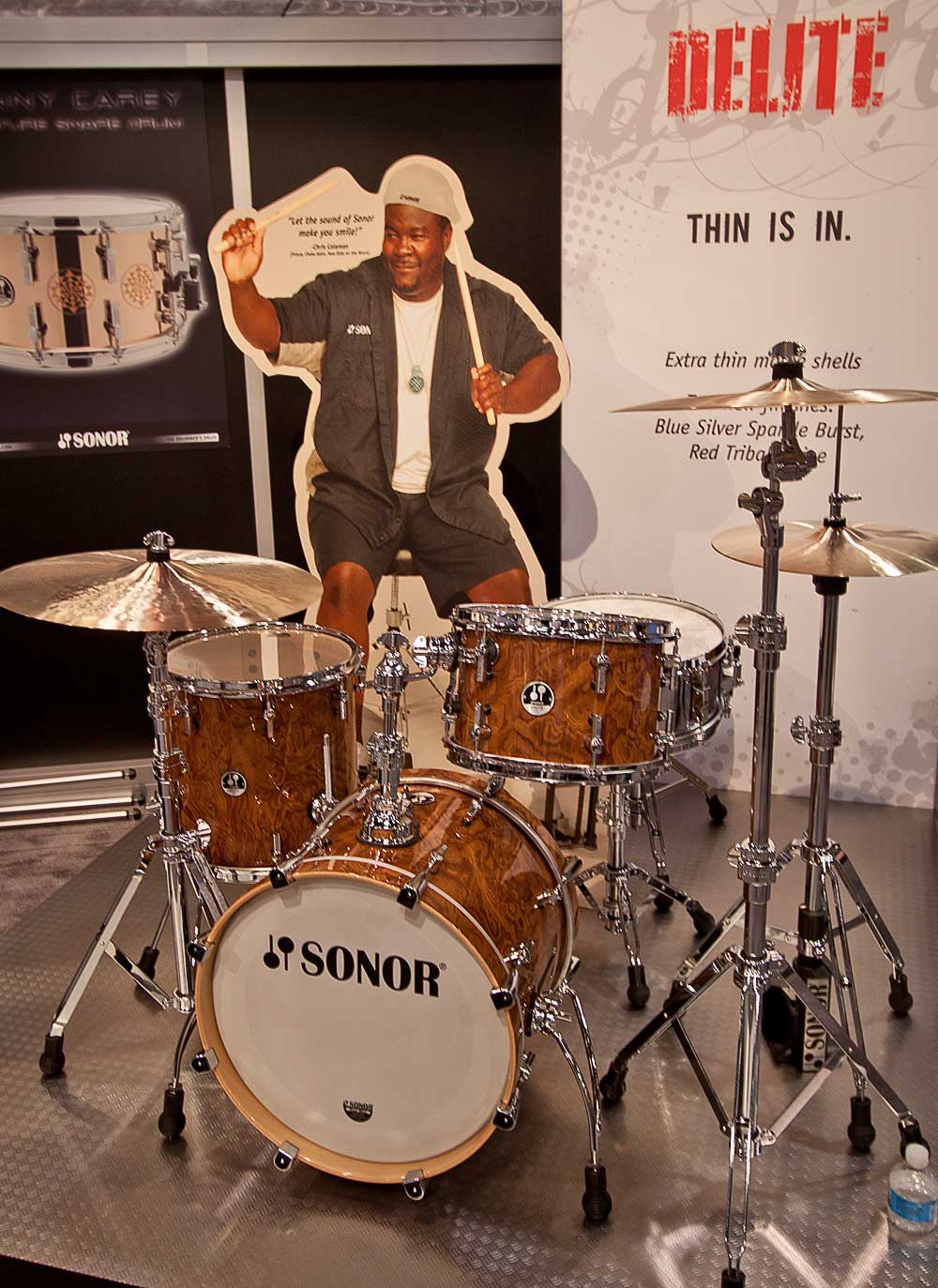 SQ2
SIGNATURE SNARES
THe big news on the snare front were the Steve Smith and Benny Greb Signature Snare Drums.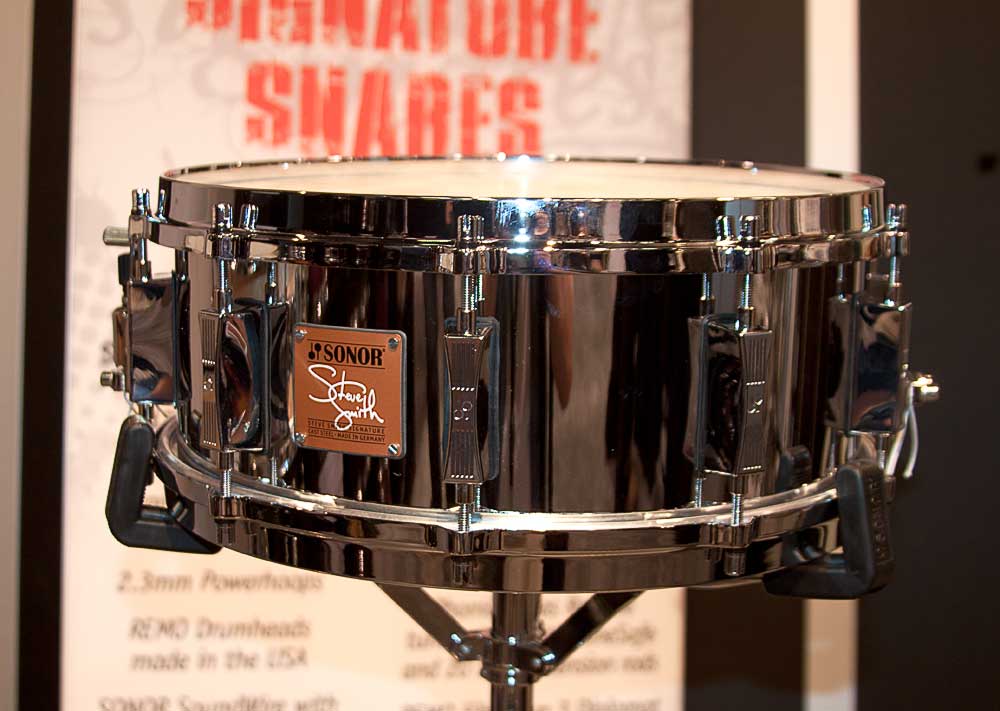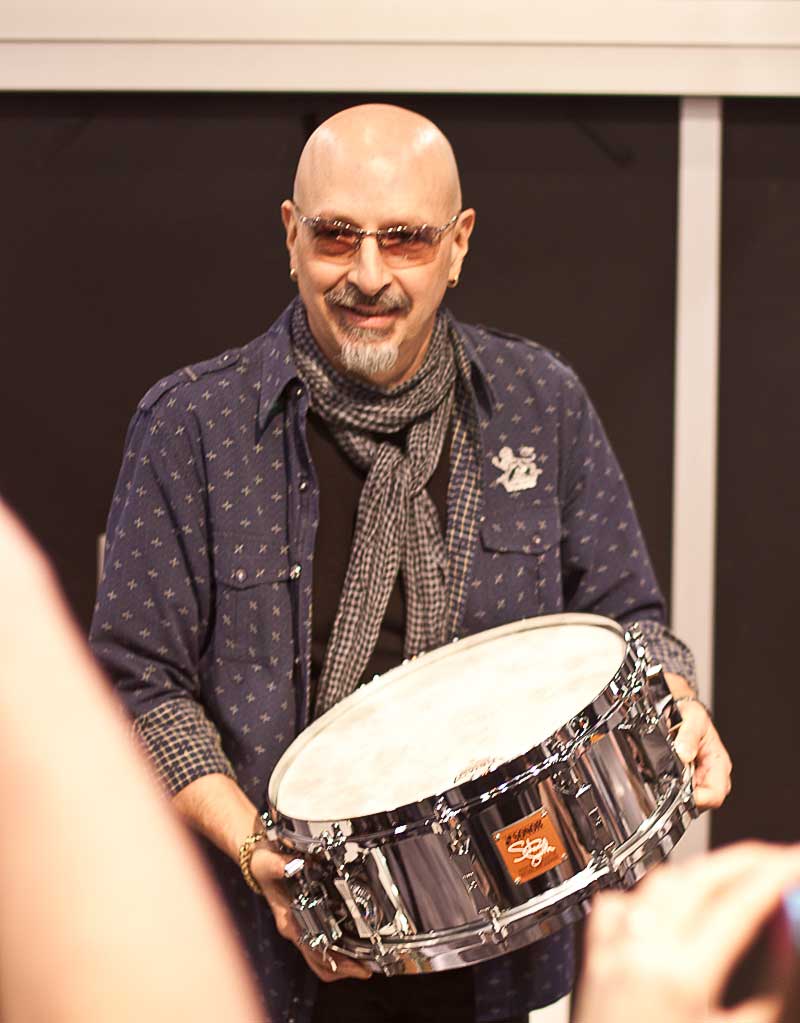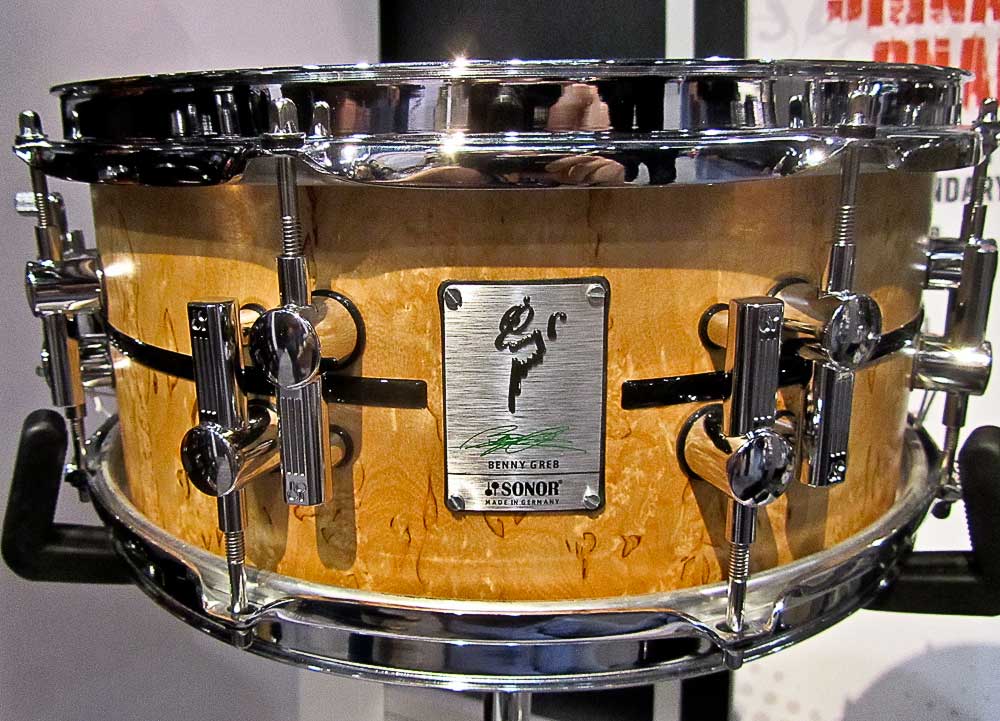 FINISHES
Force and Ascent Llines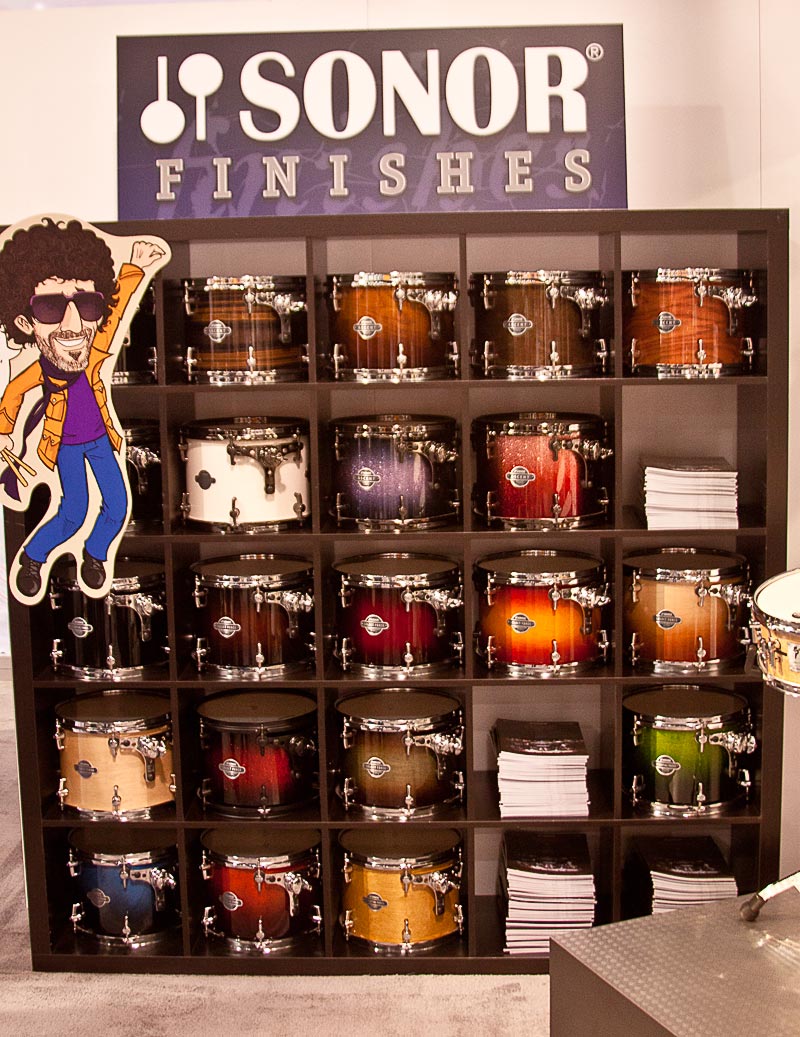 Delite and S-Classix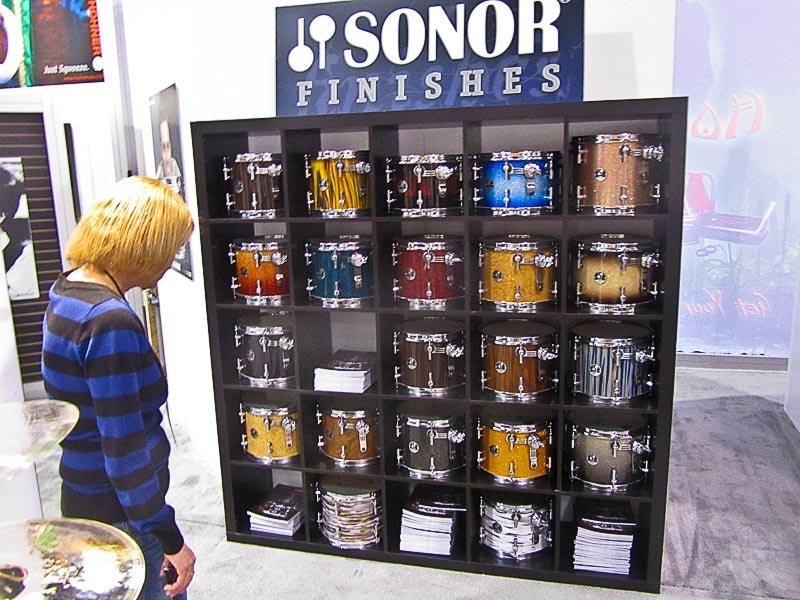 Fun....
Karl-Heinz and the lovely Tami Logsdon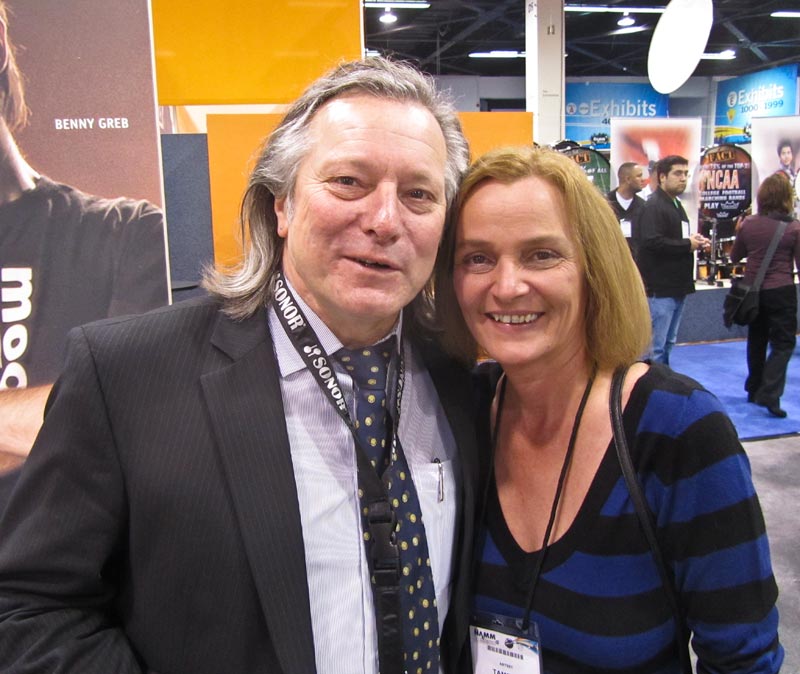 Artist Signing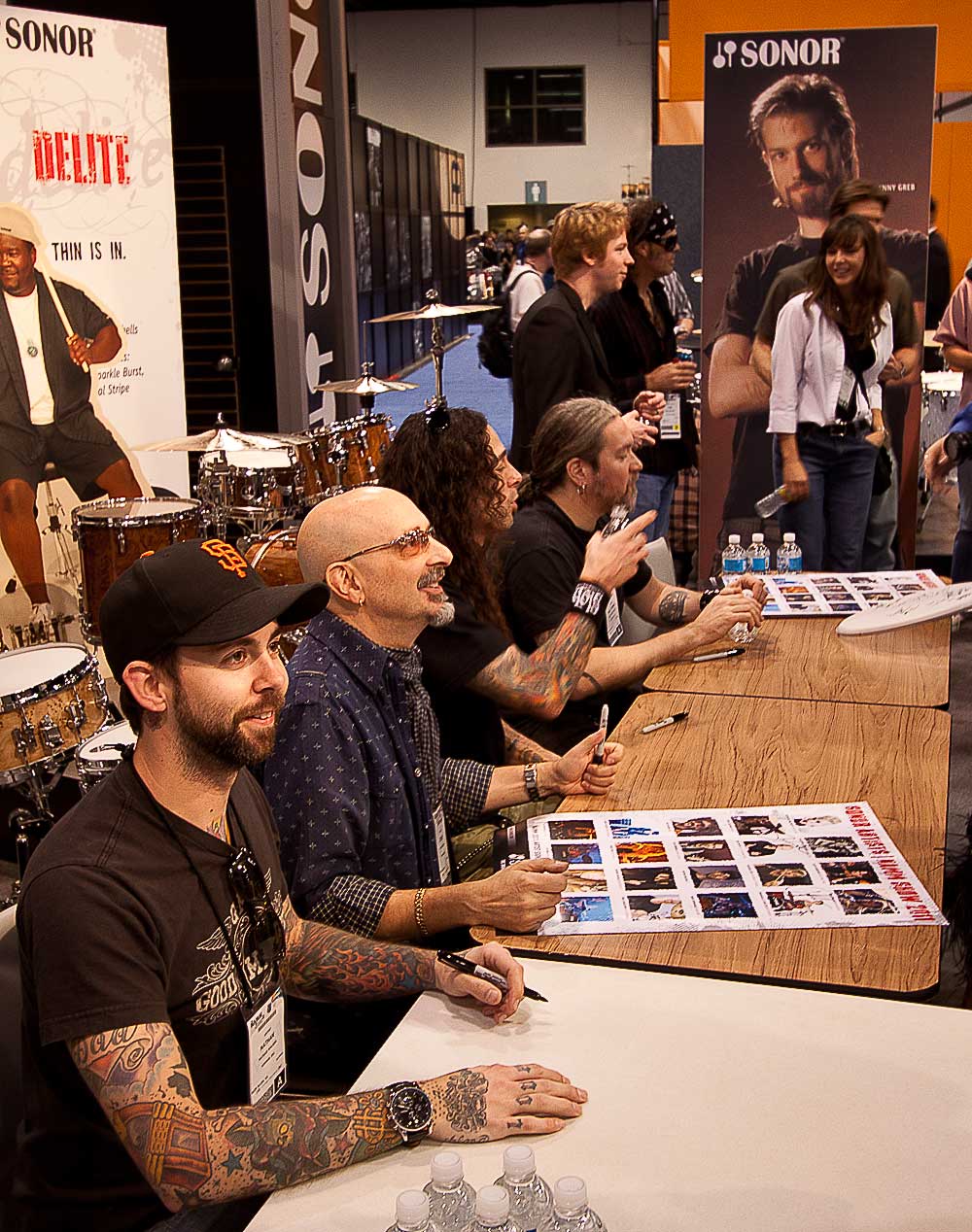 Karl, David Schulz and Emanuelle Caplette sharing a joke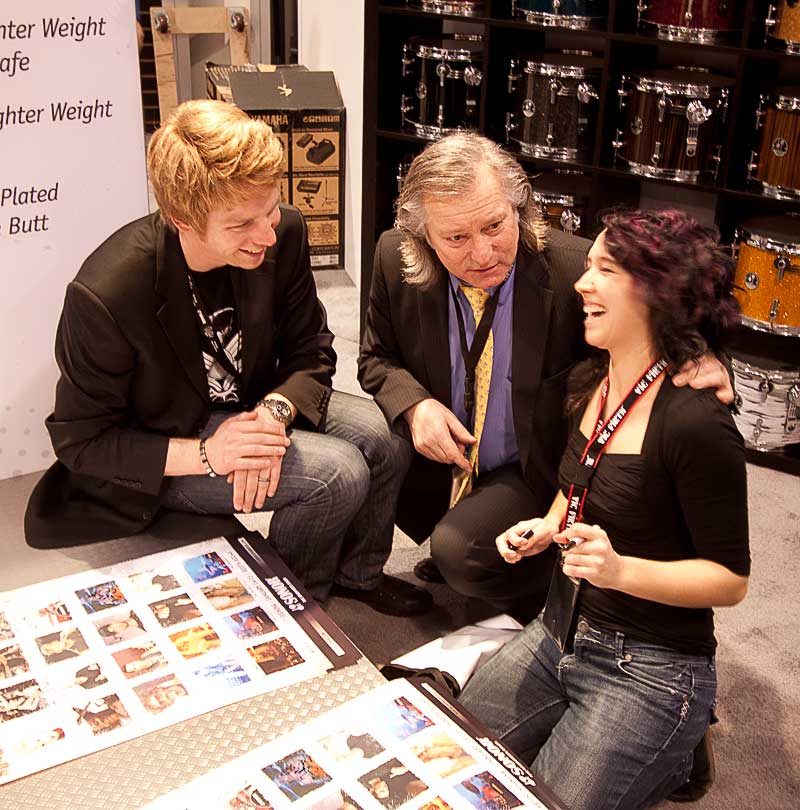 Sonor International Artist Relations Manager, Thomas Barth and Tami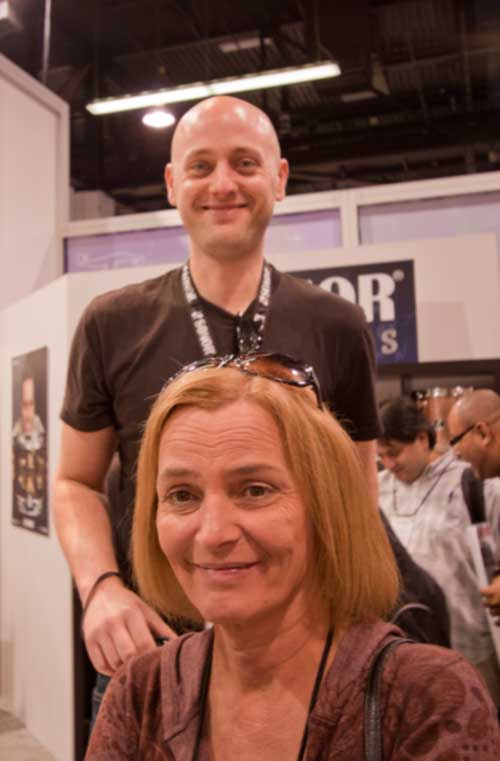 Shane, Adam (Thomas Magnum) and I spying on the Mapex people...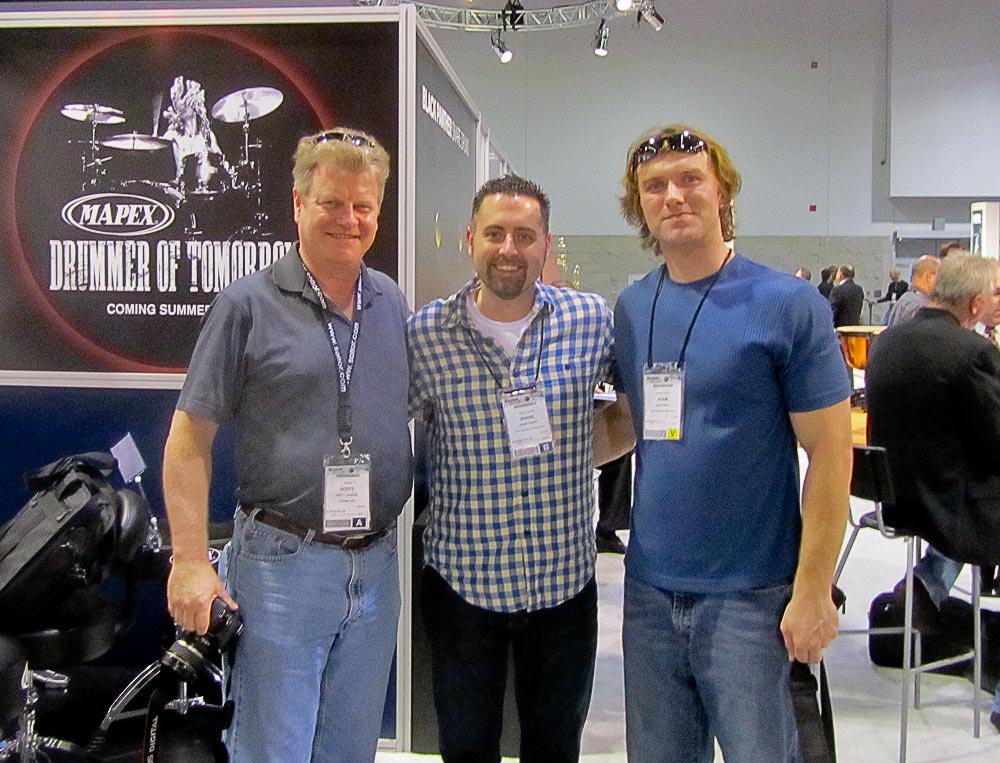 Accordions anyone?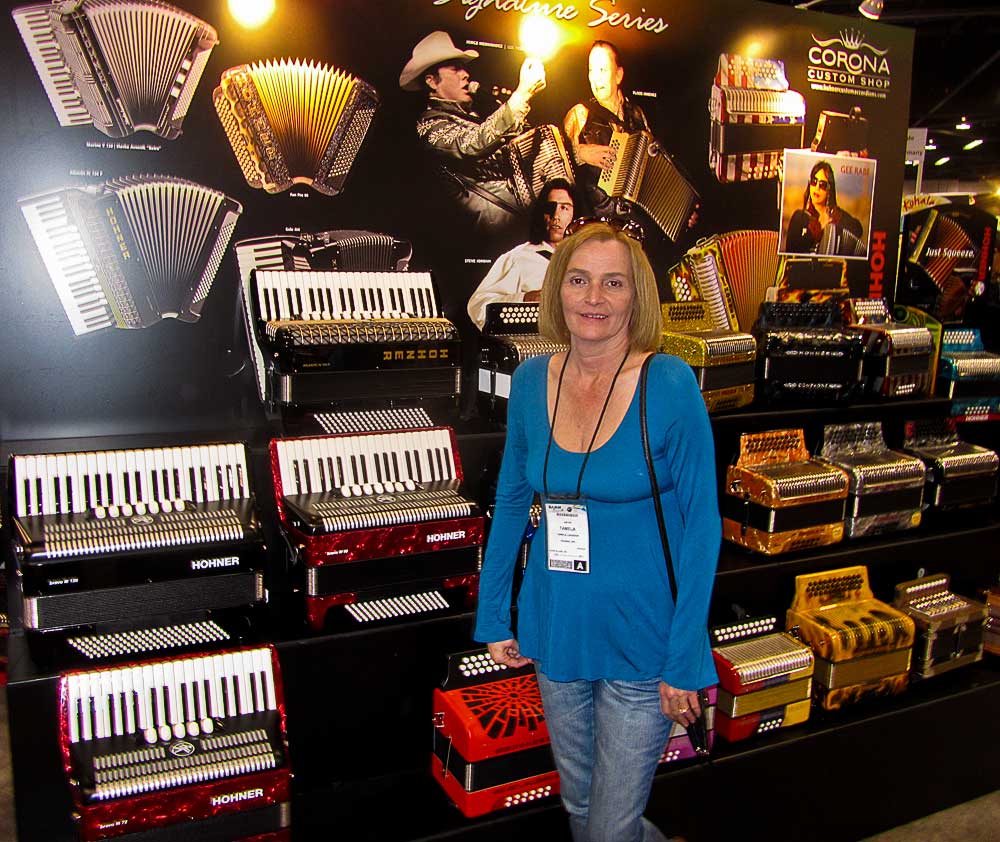 The Hohner Booth for 2011